Start the party with Smile Music Bingo! 
Instead of normal bingo numbers, we play the best songs that get people jamming and singing along! 
Players listen to the music and mark the right songs on their mobile bingo cards. When a player gets the songs right they will shout "BINGO!" and then we might have a winner!
---
Customers: 

---
Anyone can join the game easily with their phone!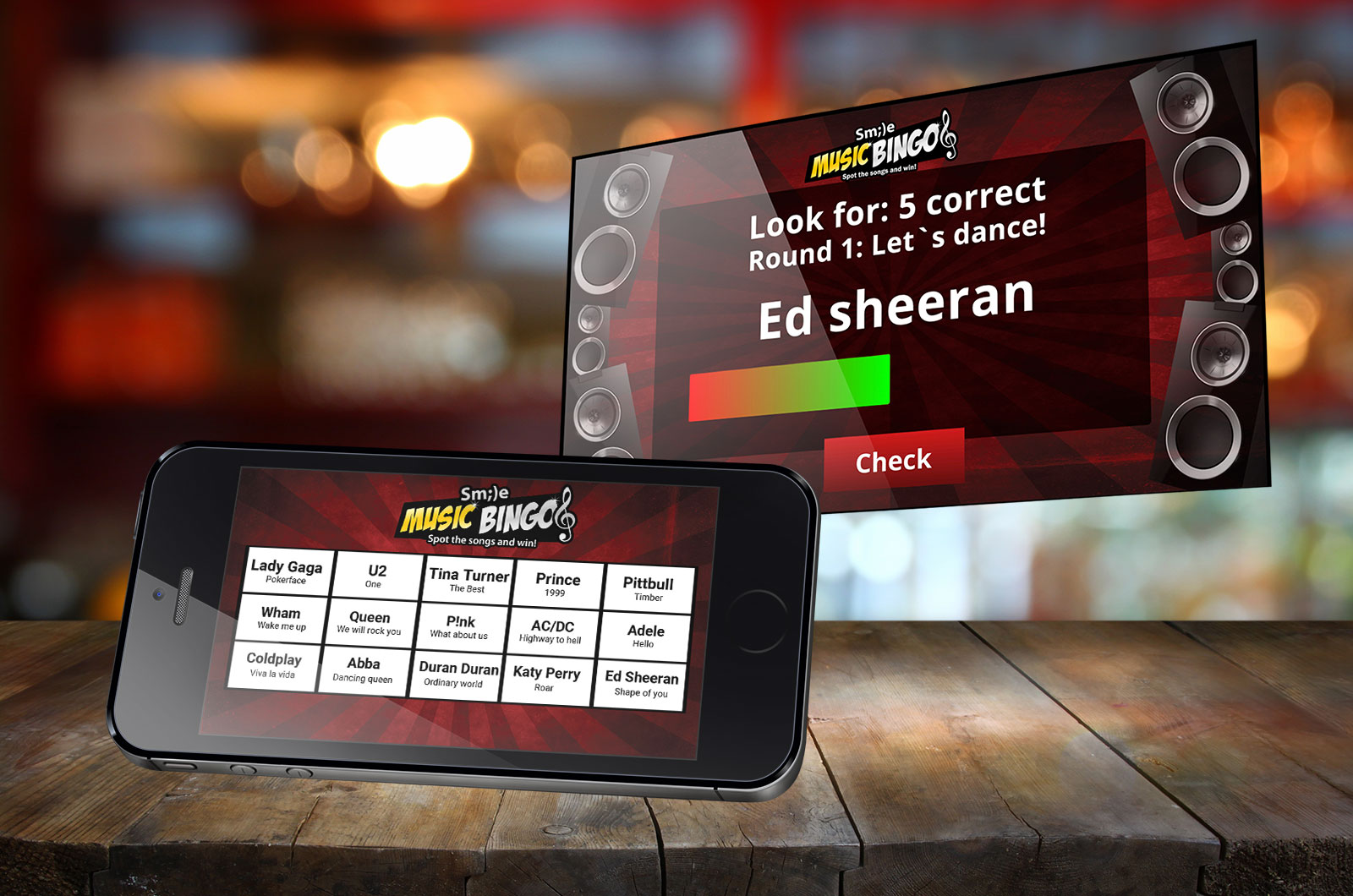 COVID-19 FRIENDLY - MOBILE BINGO CARDS 
Play while socially distancing. Players can join easily with their mobile phones. 
 

KEEP CUSTOMERS ENTERTAINED WITHOUT PHYSICAL CONTACT
You can run the game responsibly and keep safe distances during COVID-19 restrictions.
---
Smile Music Bingo is perfect for your venue if you want to...

 Increase sales and get more customers

 Stand out from your competition (one Pub per area)

 Make your customers come in weekly and stay in longer 

 Appeal to a wide audience, everyone can play!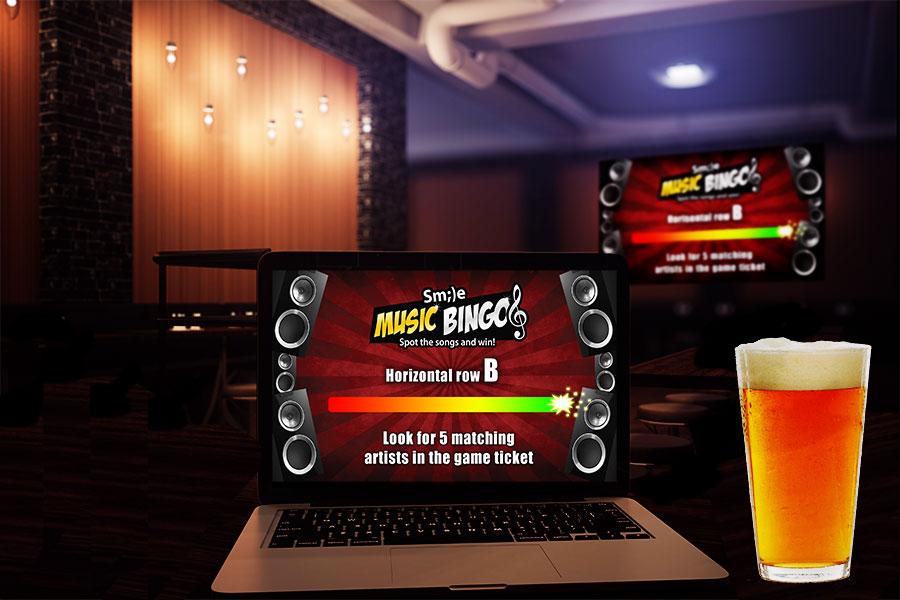 Why choose Smile Music Bingo?
 Unlimited number of players with the same low cost
  New music and popular songs added each week
  Players can join the game with their mobile phones
  Check bingos automatically with a code
  Create custom music rounds to fit any music taste or theme
---
Customer case: Mary Barrys
Video shot before COVID 19 pandemic 
You can play the game also with traditional paper bingo cards!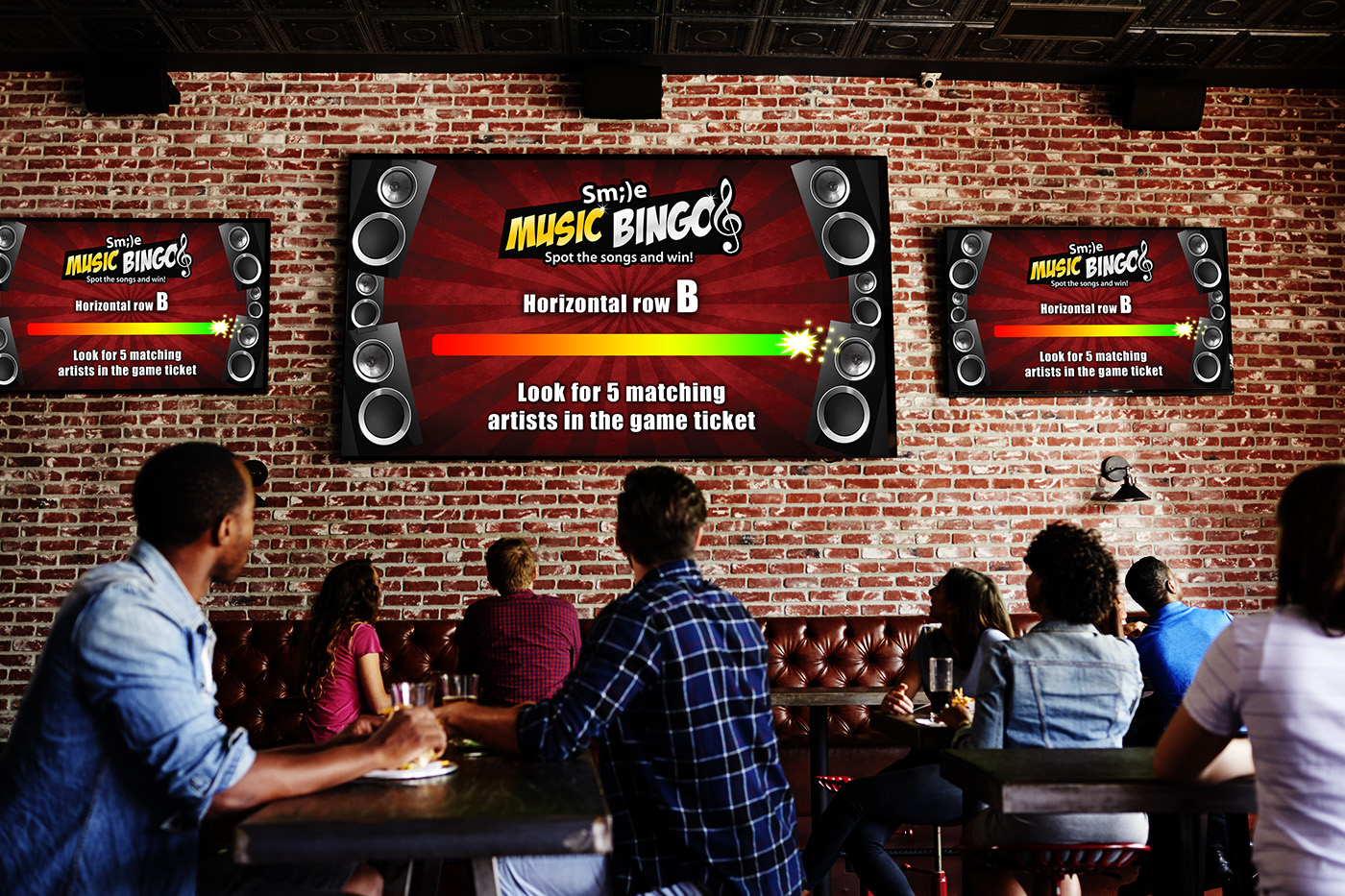 ---
Want to know the pricing and more?